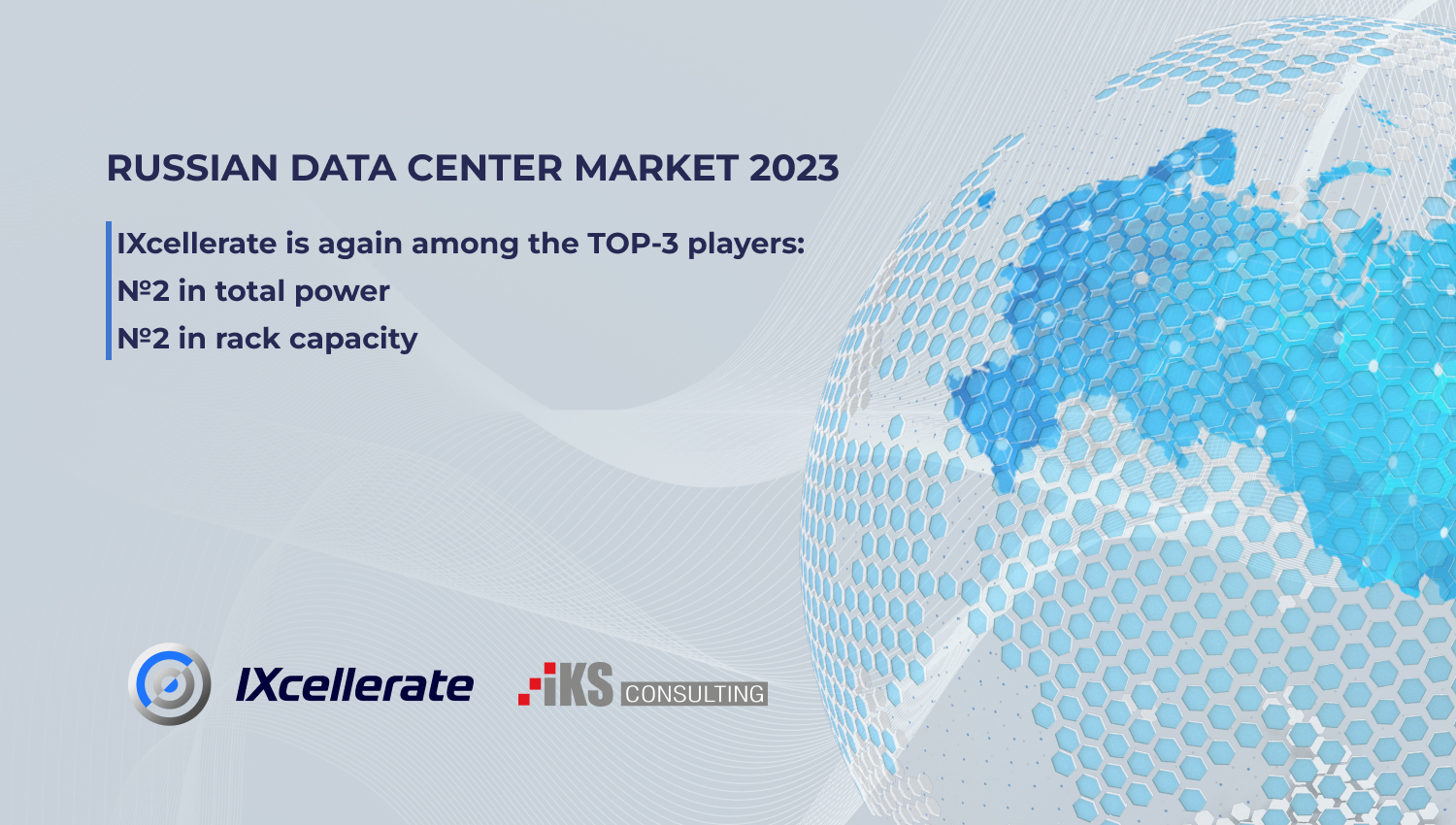 According to iKS-Consulting the Russian market of commercial data centers grew by 21% (twice faster than last year), and the total capacity reached 70,300 racks.
By 2024, at least 13,700 new racks are expected to be commissioned, and the total capacity of the Russian market will reach 84,000 racks.
IXcellerate is traditionally among the TOP-3 leaders, ranking in the following for the first half of 2023:
2nd place in the total number of racks in operation (6279)
2nd place in terms of supplied electrical power (97.7 MW)
All new IXcellerate data centers are built to colocate high-load cloud computing infrastructure (40-55 kW per rack) and ultra-high-density servers that meet the Tier III reliability level.
Download the commercial data centers map of the Russian Federation in 2023 in the Telegram channel of IXcellerate