Located within Moscow metro area, IXcellerate North and South data center campuses are designed to Tier III standards, serving the ever-growing Russian Internet maret. Capable of housing ultra high power density environments, our carrier-neutral data centers deliver award-winning colocation services, enhanced by one of the best connectivity levels in the country.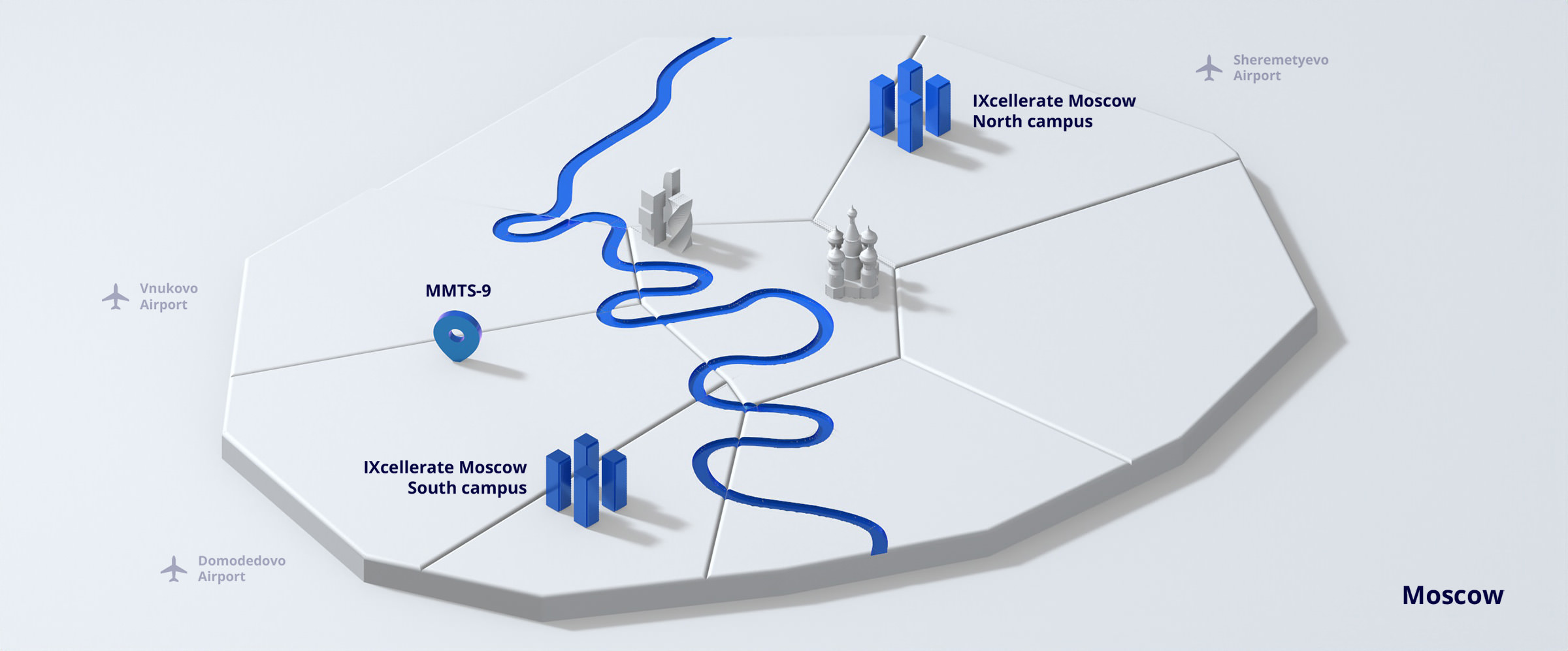 This is the campus in northern Moscow where IXcellerage journey began 10 years ago. With 7.4 acres of space, the campus features two operational data centers (MOS1, MOS2) and two more under development (MOS3, MOS4).
IXcellerate Moscow South is a new milestone for our company. Spanning over 34 acres in southern Moscow, this 240+ MW campus is projected to be one of the largest data center campuses in Europe. When fully developed, it will feature four major data centers facilities – MOS5, MOS6, MOS7 and MOS8.