Qrator Labs, an expert in DDoS attacks protection, has opened its fourth Traffic Scrubbing Centre in Moscow. The new point of presence is set up in one of the IXcellerate's data centers.
The expansion of Qrator Labs' network comes as a part of its strategy to provide high-level cybersecurity services both in Russia and globally. Qrator Labs' key customers are banks, carriers, e-commerce and online education providers, as well as gaming companies, travel operators etc. User traffic is filtered by 15 Scrubbing Centres, 4 of which are based in Moscow.
Qrator Labs colocates several 48U cabinets with average 5kW power consumption in MOS1 data center. IXcellerate provides full energy redundancy via two single-phase power feeds as well as remote maintenance under Remote hands service. Backbone access to the Internet is provided by the carrier MegaFon at a bandwidth of 100Gbps, with redundancy set up via the Mastertel telecommunications network.
Qrator Labs looked for a DC provider that could offer high availability services and reliable infrastructure to match global standards (99.999%). One of the key requirements was carrier neutrality, as it allows a quick switch-over to alternative ISP in case of external threats or other force major circumstances. IXcellerate meets all of the above requirements thanks to its own affiliate ecosystem, which unites more than 50 communications service providers, 4 traffic exchange platforms (including its own platform, Eurasia Peering IX) and dozens of other tech companies.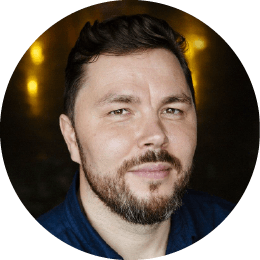 «Our customer base is booming, and this is no fluke. Russian businesses are moving online in ever bigger numbers, and they need reliable protection for their web-based resources. We have opened a new point of presence at IXcellerate data center not merely because of their reliability and impeccable reputation. IXcellerate hosts the data of many of our customers, and being carrier neutral, it gives us plenty of options when choosing a connectivity provider».
Aleksandr Lyamin, founder and CEO of Qrator Labs.
Opening a new point of presence at IXcellerate enables Qrator Labs to offer DDoS security services to a greater number of Russian customers and to boost its traffic filtration performance. With the service level offered by IXcellerate, the provider can prevent attacks and perform maintenance on the websites and other customer resources without shutting down its servers.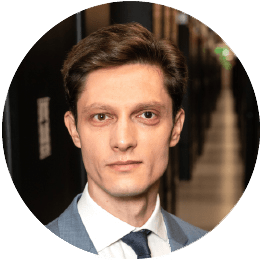 «Market competition and the gravity of cyber threats grows with each passing day, which means that network housekeeping and failure prevention become a must for all corporate Internet users, whatever the nature and scale of their use. The higher the pace of digitization, the stronger the need of companies for adequate security for their data and failsafe operation of digital resources. We are happy to build up our affiliate ecosystem and join forces with Qrator Labs − the No. 1 provider of DDoS security».
Andrey Aksenov, IXcellerate CEO
About the company
Qrator Labs has been offering network security services since 2010, enabling 24/7 availability and accessibility of online resources and DDoS security for its customers worldwide. The cloud infrastructures of the company is based on 15 traffic filtering points connected to the backbones of major internet service providers in North and South America, Europe, the Middle East and Asia.
Thanks to its continuous R&D efforts and improvements in its filtering algorithms, Qrator Labs is in a position to neutralize architecturally sophisticated, unconventional and large-scale attacks and network anomalies.
The company offers a wide spectrum of network security services, such as Qrator Availability Network, a network available and accessible 24/7, Web Application Firewall (WAF), CDN, Bot Protection (bot security), secure DNS, and protection for the internet infrastructure of providers. Qrator.Radar, the company's proprietary global internet monitoring system, provides real-time data on BGP sessions (over 800 BGP sessions).