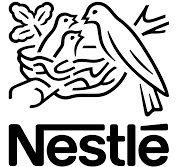 Nestlé, the world leader in the production of food and beverages, is to outsource its business continuity in Russia to IXcellerate, the operator of Russia's leading international data center campus.
The decision to create a backup site was taken by managers at Nestlé Russia to improve the resiliency of their IT systems. Data demands have grown significantly due to the company's strong growth and the launch of new sites and plants, as well as plans for further expansion of its commercial business in Russia.
Contrary to the global Nestlé practice to build own backup data centers, Nestlé Russia chose to outsource the solution. They calculated that placing equipment in a commercial data center  is more reliable, eliminating the risks of maintaining an IT site in-house, and the possible losses due to system failure. As it is more cost-effective in the medium term, significant budget savings can also be made. IXcellerate's 5-nines SLA provides an extremely high level of confidence in continuous uptime. "Our task is to ensure the security of all business-critical IT systems in full compliance with Nestlé's international regulations. In doing so, we strive to optimize costs and increase efficiency. We try to minimize the impact of costs on the consumer and thus avoid price rises. In IXcellerate, we found a partner, who was able to meet both these complex requirements. In the view of our purchasing department, this was the most customer-centric data centre we had seen."
Kirill Kotchurov, Director of Information Systems and Technologies at Nestlé Russia
The Nestlé Russia backup site will be built with full mirroring of all corporate data. Within the framework of the project, IXcellerate provides the customer with:
Dedicated racks and rack space for the installation of equipment, with a computing cluster and HPE 3par data storage system
Five perimeter security systems, including railings, access control systems and biometric identification
Routing of telecommunication cables (cable routing) along two independent, non-intersecting paths from two separate telecommunication zones (MMR)
Supply of electricity to the equipment along two unconnected lines from two independent and distributed panels
Outstanding connectivity through 42 operators present on site
SLA surpassing the required Tier 3 level of 99.982%
Round-the-clock technical support in Russian and English "Nestlé as a business is to a large extent setting the course for the development of the food industry in Russia, and its products are very popular among Russian consumers. We are proud to have this opportunity to support the growth and further development of an international corporation of such importance to the Russian economy. For us, this is an excellent opportunity to demonstrate our readiness to solve problems of any scale. Combined with our outstanding connectivity through 42 operators present on site and our round-the-clock technical support in Russian, English and Chinese, we are focused on long-term cooperation and exceptional service."
Guy Willner, CEO of IXcellerate
Representatives of Nestlé Russia valued the reliability of the site and the complete lack of downtime from the moment of commissioning; the PCI DSS v3.2 certificate; the HI-FOG automated zone firefighting system and other components of the data center infrastructure. For a global corporation, not only technological, but also reputational factors were of great importance: IXcellerate's leadership in the field of quality, innovation and TCO (Total Cost of Ownership) has been acknowledged at the annual Russian Data Center Awards. No less persuasive was the financial stability of the service provider, which boasts a break-even business model, a transparent form of ownership, and international investors. Particular attention was paid to customer service and the experience of working with international clients, including in the field of FMCG.
About company
Nestlé is the world's largest food and beverage company. It is present in 189 countries around the world, and its 328,000 employees are committed to Nestlé's purpose of enhancing quality of life and contributing to a healthier future. Nestlé offers a wide portfolio of products and services for people and their pets throughout their lives. Its more than 2000 brands range from global icons like Nescafé or Nespresso to local favourites like BonPari and Bistroff. Company performance is driven by its Nutrition, Health and Wellness strategy.