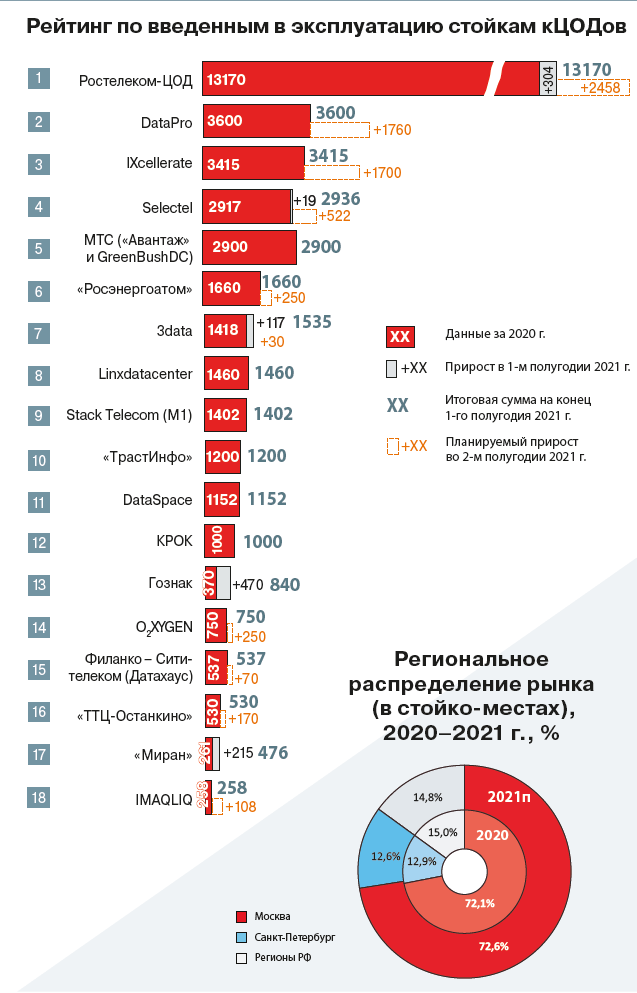 Russian independent analytical agency IKS-Consulting has released the annual ranking of the largest commercial data centers in Russia by rack-space count.
IXcellerate continues to be among the top three operators, with 3415 rack spaces commissioned in 2020 and plans to add another 1700 rack spaces by the end of 2021.
In just a couple of months we are launching MOS5 – the first data center facility at our new campus, IXcellerate Moscow South, located in the south of Moscow. With a total footprint of 14 hectares, IXcellerate South will cluster four data centres and become one of the largest campuses in Europe. Once fully developed, it will be ready to accommodate over 17.000 racks and commision 250 MW of power.
All new IXcellerate data centres will be capable of colocating high-density infrastructure in accordance with the Tier III level of reliability.
Read more about our data centers here.
Download the data center map & report (in Russian only).