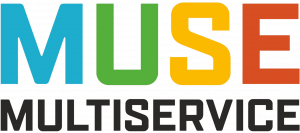 IXcellerate is participating in key industry events this autumn, including the traditional MUSE 2022 forum few weeks ago.
Oleg Ogienko, who is in charge of connectivity and who drives the development of Eurasia Peering IX, has represented our team at the event.
This year special attention was paid to the operators' solutions. Everyone was interested to learn and discuss the latest trends and forecasts of Telecom market and OTT regulation both in Russia and worldwide.
During the roundtable on regional data centers experts shared their experience of effective partnership with local authorities and summarized current needs of big cities and hubs for colocation and connectivity services, including traffic exchange.
Eurasia Peering can assist in traffic delivery from content generators (OTT platforms, cloud providers) to local carriers and further to end users. Peering allows you to connect smoothly to a wide range of partners, be sure about advanced solutions coupled with the impeccable reputation and reliability of IXcellerate data centers.
The peak traffic of Eurasia Peering IX in September exceeded 600Gbit along with the constantly growing peer base (today there are more than 200 ASN). We are proud to state that we operate at the level of advanced European peering platforms!