On April 14, the ceremony of the National Data Center.RF awards was held in Moscow. It's an annual event marking professional achievements of Russian data center industry. IXcellerate scored wins in two categories!
Anastasia Neumann, IXcellerate Sales Director, winner of the DCLADY 2021/2022 nomination. The DCLADY is all about to the contribution of women to the development of the data center industry.
At IXcellerate, the Sales Director is responsible for all phases of customer interaction, from generating interest and finding the best solution, to successful implementation and support for all client interactions and future scaling. We thank Anastasia for her work and responsibility!
IXcellerate also won the 2021/2022 Project of the Year award with its new IXcellerate Moscow South data center campus.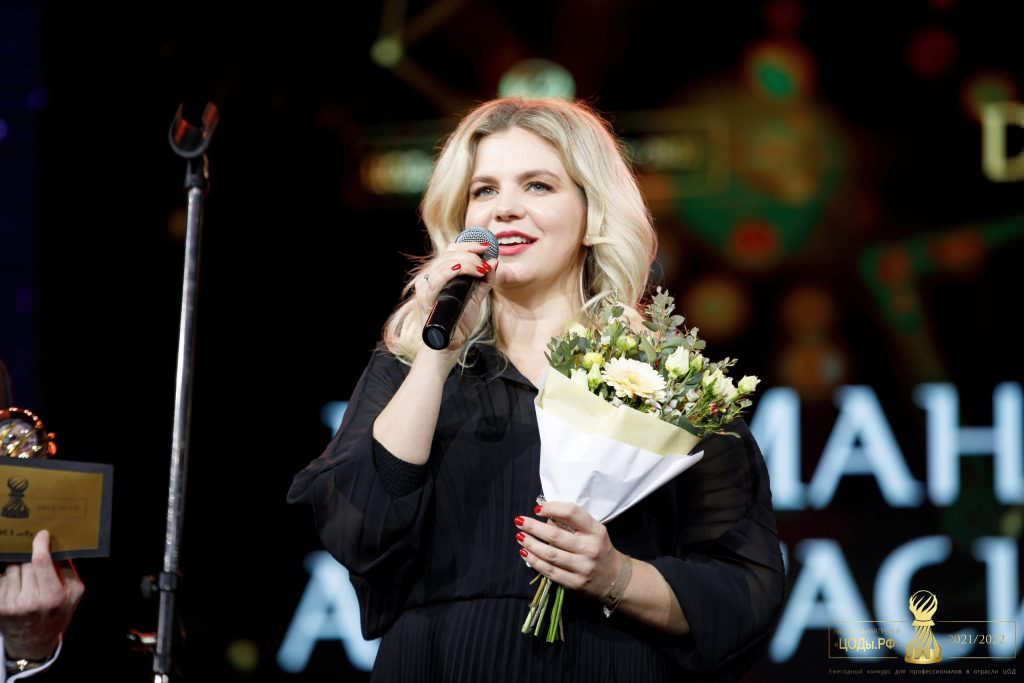 Located in the southern Moscow, the campus covers an area of 14 hectares (34 acres). Across this developmnet space IXcellerate has set out to build and unite four major data center facilities over the next few years. Once fully developed, the total power capacity of the campus will be up to 250 MW, ready to house over 17 000 racks. With IXcellerate Moscow South we are also doubling down on power efficiency and sustainability, aiming to deliver industry leading design PUE of 1.3.