Russian Datacenter market leader IXcellerate was recognized as the most trusted platform for personal data localization in Russia, claiming a prize for the third year in a row at the prestigious Russian DC awards.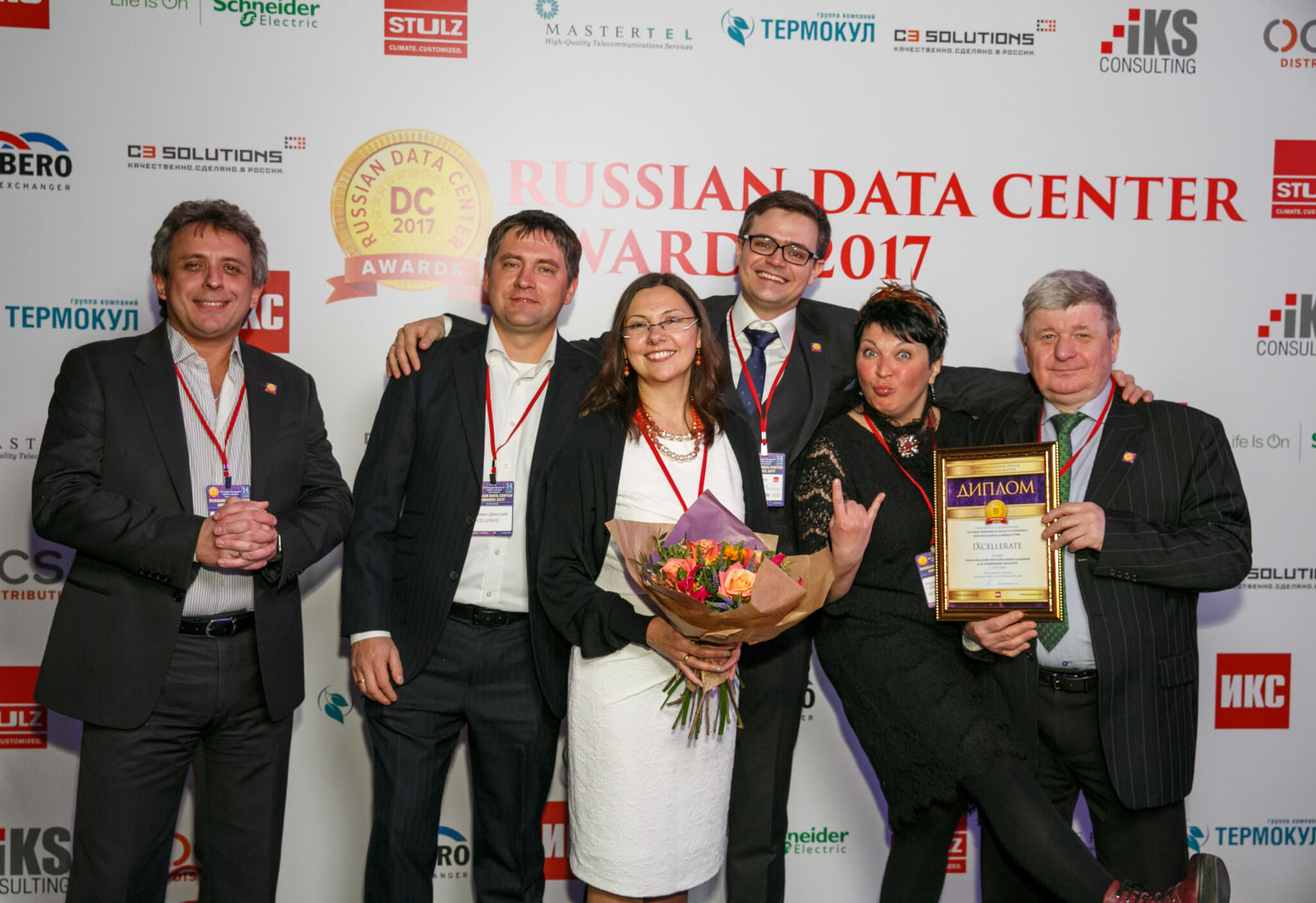 IXcellerate's winning project in this nomination involved the transfer to Russian servers of personal databases on behalf of Datapipe, now part of Rackspace, the world's leading global managed cloud services provider. The project mission was to make Datapipe's end-customers' existing IT and e-commerce landscape compliant with the Russian Personal Data Law (similar to EU GDPR) without key process interruption and ensuring zero legal risk for Russian users. As a contractor, IXcellerate not only guaranteed a 99,999% SLA, but also ensured flexibility and an individual approach during the installation. The customization included following Datapipe's security requirements, designing and installing high-security opaque panels mounted on top of the server cages.
Dmitry Fokin, COO of IXcellerate, said: "IXcellerate is focused on working both with Russian and foreign clients. We have a huge experience in data localization and integration in terms of the legal aspects and their corresponding infrastructure requirements. This award is proof of those delivered efforts. For us every project means that we're widening our scope of competence. We happily welcome any cooperation with global partners, especially in the reality of the upcoming GDPR challenges. And of course we welcome them to come and see some FIFA2018 games!"
Dmitry Bederdinov, CEO of "IKS holding", said: "When we talk about personal data transfer, we're talking about big projects of global corporations, all of which work to very high standards. The fact that these companies made the decision to move their personal data bases to Russia, means that our local services, solutions and technologies are now seen to be up to these international standards. The realization of the IXcellerate-Datapipe project, without a doubt, proves that this data center is one of the leaders on Russian market in terms of successful cooperation with international clients".
IXcellerate participated in the Russian DC Awards for the third year in a row, having previously won "Best integrated solution in power and cooling" (2015) and "Best data center in Total Cost of Ownership" (2016).