ISO 9001 lays down criteria for quality management systems and general requirements for enterprise management in terms of performance of business processes. IXcellerate obtained its first ISO 9001 certificate as early as in 2013.
In the course of the scheduled audit, the representatives from TÜV AUSTRIA reviewed all business processes of the company, as well as the relevant protocols.
The focus was on IXcellerate's key service − DC hosting services for server and telecom equipment (colocation). The auditors reviewed the performance of the technical department, customer service department, as well as other business units contributing to the company's operating performance (sales, marketing, HR, IT, finance and internal control).
The audit confirmed that all quality management processes of the DC provider conform to the ISO international standards and statutory requirements.  IXcellerate honours all its contractual commitments as well as implements global best practices across all levels of organizational structure. The auditors were highly appreciative of IXcellerate's customer focus, its management's engagement and employees' competence.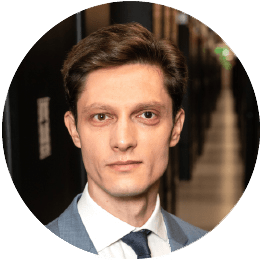 «For us, certification is not so much a tool to improve our financials as it is a way to boost customer trust. Any IXcellerate client can count on the fact that we will fulfil all of our contractual obligations. If a company has been certified to ISO standards and undergoes recertification on a regular basis it means that this is a serious and reliable service provider, who has long-term growth plans and strategy, treasures its reputation and is mindful of the quality of its services and the safety and security of each and every one of its customers».
Andrei Aksenov, CEO of IXcellerate
ISO 45001:2018 is a standard established at the global level for occupational health and safety management systems.
The standard's primary objective is to prevent work-related injuries and damage and to provide a safe working environment for both corporate employees and those affected by the company's operations.
The audit confirmed that all the elements of IXcellerate's occupational health and safety system meet the standard, and all employees from top management to line staff know and abide by applicable rules and regulations.
The company's longer-term certification plans provide for annual internal and external compliance audits to certify conformity to the requirements of standards, regular updating of bylaws and service quality improvements. In the current year, 2023, IXcellerate intends to obtain yet another certificate and undergo an external audit for compliance with the ISO/IEC 27001 standard for information security.