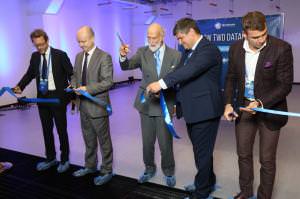 3 October, 2019. Moscow-London. IXcellerate, operator of commercial data centers, announces the opening of Moscow Two, its second Russia-based data center. With the commissioned new capacities, the number of racks provided by IXcellerate totals 3315, earning the company a top-3 position amongst Russia's largest commercial data centers.
IXcellerate Moscow Two Datacentre was built in a record time of 6 months. It is fully operational and meets all necessary international standards. At the time of opening, over 85% of capacity had been reserved by current and new customers. The growing demand for IXcellerate's collocation services is due to the quality of company's engineering infrastructure and maximum level of reliability – resulting in the 99.999% level of service availability.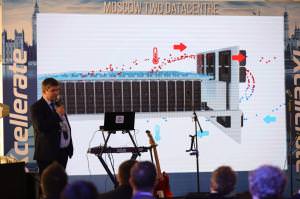 The new 3000-square meter data hall can collocate up to 1480 racks within one, undivided space. This is the largest data hall of its type in Russia. IXcellerate Moscow Two Datacentre is designed to host heavily loaded servers and high-density infrastructure. The project power capacity is 12 MW, of which 7.5 MW are reserved for the useful IT load. The Uptime Institute is currently under way to certify the new data center for compliance with the Tier III level.
The total investment in IXcellerate amounts to $80 million. The company's next step, from 2019 to 2023, includes construction of two additional facilities for a total of $230 million in the Moscow region. Financing the construction of the next data center is planned with the inclusion of credit funds. According to the development strategy, the total capacity of IXcellerate campuses will exceed 15.000 racks by 2023, which, by company's estimates, will comprise of 25% of the local commercial data center market.
IXcellerate's customers include more than 100 Russian and international companies including Tencent Cloud, Huawei, OBS, Softline, Nestlé, Thomson Reuters, Agricultural Bank of China, Zenlayer. The main source of revenue (over 50%) comes from the APAC region. The company is showing steady growth, its revenue for the fiscal year 2018 doubled compared to 2017. In 2019, the growth dynamics remain the same.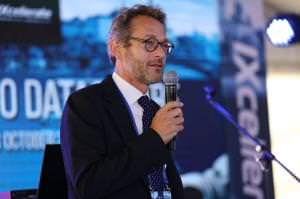 Guy Willner, CEO and co-founder of IXcellerate: «Today, seven years after we launched, our company meets its original plan – to build a network of the most powerful and advanced data centers in Russia, with the best technology, customer service and team. Our services are in high demand among the most stringent of customers, and the business is attractive to investors. The market for data centers in Russia is growing by more than 20% per year, and we are significantly ahead of these rates. Our motto is to do our work and exceed expectations, to maintain service at the highest level, to set and achieve new ambitious goals. This is the only way to ensure sustainable growth and trust of our customers, investors and partners».
Dmitry Fokin, COO of IXcellerate: «We live in the heyday of digital technology, when the problem of data storage and management is becoming more relevant than ever. IXcellerate has a highly responsible mission: to provide reliable infrastructure to its customers so that they are 100% confident about the safety and security of their data, and are able to concentrate all their efforts on solving key business problems. We are absolutely ready for this. We have a transparent investor base, a highly reliable certified infrastructure, a neutral policy towards telecom operators and cloud providers, and most importantly, focus on continuous improvement of our services».
IXcellerate Moscow Two technical characteristics
The construction of Moscow Two has seen the utilization of IXcellerate's optimal engineering practices, which have been tested during the construction and operations of Moscow One Datacentre. It includes innovative solutions by IXcellerate's long-time technology partner, Vertiv, a world leader in the design, creation and maintenance of critical infrastructure for data centers. Among them are:
• Single-volume data hall, which excludes dividing the space into sections – thus raising the space-rack efficiency with optimal use of the area;
• The unique automatic fire-suppression system HI-FOG®, using distilled water mist with the ability of localized fire extinguishing and smoke clearing ;
• Cooling system based on the Vertiv Liebert® PDX EconoPhase™ solution, providing high energy efficiency, redundancy and space-efficiency;
• Uninterrupted power supply system based on factory-ready container modules from Vertiv™. They include switchboard equipment along with all the necessary engineering subsystems, allowing for flexible power scaling as the data center develops;
• Lithium-ion batteries: compact and sturdy, with extended life, freeing up extra space for customer equipment;
• A single Computerized Management Maintenance System (CMMS), implemented with a unique database to increase redundancy of IXcellerate facilities;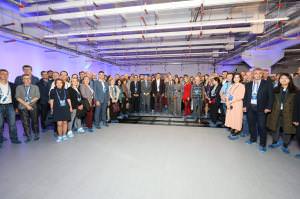 The data center campus employs a unified telecommunication transit system: each data center has two autonomous connections to the cable duct system, and their own telecom room with carrier nodes connected to it. Both data centers are connected by optical backbones along two independent routes, ensuring that Moscow Two customers have the same access to any of the 50+ operators present at the Moscow One Datacentre.
Nikolai Kharitonov, Head of Vertiv in Russia and Belarus: «The opening of Moscow Two is another important step in the long-lasting partnership between IXcellerate and Vertiv. When outfitting this new data center, we applied the most modern, efficient and reliable engineering solutions, which, when combined, allow the implementation of any infrastructure requirements, including future scalability. We proudly observe the rise of IXcellerate, which has become the leading operator of commercial data centers in Russia, and are ready to support its further growth, ensuring the highest level of technological partnership».
In 2019, IXcellerate's innovative approach to data center construction was awarded with the prestigious Global 100 international award in the category "Best for Data Center Innovations & Location services".
---
About IXcellerate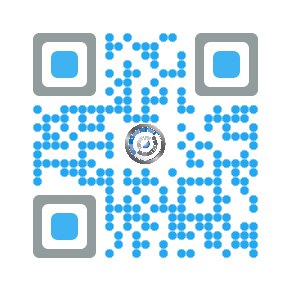 IXcellerate is the leading operator of commercial data centers, ranked in the Top 3 of largest players in Russia. The company offers on-demand collocation solutions to address individual infrastructure requirements.
IXcellerate data centers operate with SLA 99.999%, and are Tier III-certified by the Uptime Institute and fully compliant with IBM Level 3. In 2019, the total number of racks is 3315 in Moscow, and the number is expected to be at least doubled in 2020. IXcellerate's customers are global corporations, financial organizations, retail chains, online service providers, IT companies, leading carriers and other organizations processing large amounts of data. Among them are Tencent, Huawei, OBS, Softline, Nestlé, Thomson Reuters, Agricultural Bank of China and many others.
IXcellerate is headquartered in London. Visit www.www.ixcellerate.com for more information.