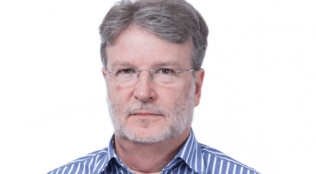 April 2020, Moscow – London IXcellerate, the leading operator of commercial data centers and the home of Hyper-cloud in Russia, announces the appointment of John Souter to its Advisory Board. With this addition to the Advisory Board, John will provide strategic advice and guidance to the Executive Board and Senior Management with specific focus on IXcellerate's internet exchange Eurasia:peering.
John was until recently the CEO of LINX, the London Internet Exchange. He oversaw LINX's position as the world's largest member-owned Internet Exchange Point with members spanning 80 countries and oversaw the company's expansion and development into the USA. During the last eighteen years, John has been responsible for encouraging membership growth from all sectors of the Internet industry. LINX now employs around 60 staff in two continents and operates exchanges on three.
Located at IXcellerate's Moscow One Datacentre, at Moscow M9 datacentre and with remote presence at Equinix Frankfurt, Eurasia:peering is a neutral layer-2 peering point that connects Russia with its neighbors in Eurasia including Uzbekistan, Kazakhstan, Belarus, Georgia, China and more. With ports of 1GB, 10GB and 100GB available it offers private peering VLANs as well as multi-lateral peering arrangements, Eurasia:peering has involved some of the best experts within the industry to maximize client experience and John's appointment is key to maintaining and strengthening that position in the Exchange Market.
John Souter: "I'm delighted to be asked to help in this way. Now more than ever, peering is important for Internet infrastructure everywhere in the world. IXcellerate have an extremely positive attitude towards peering in their data centres, and Eurasia:peering demonstrates this."
Guy Willner, CEO IXcellerate: " With John joining us at this time, we are showing that our commitment to our customers and levels of service both at IXcellerate and Eurasia:peering is as strong as ever. In these ever changing times, having John's strategic knowledge reinforces our team as we work to contribute to the next ten years of Internet development in the region. Together we are working to! help existing and new clients get better connected and get access to a vast array of partners here at IXcellerate, enabling them to access Europe's largest Internet user base of over 100 million users."