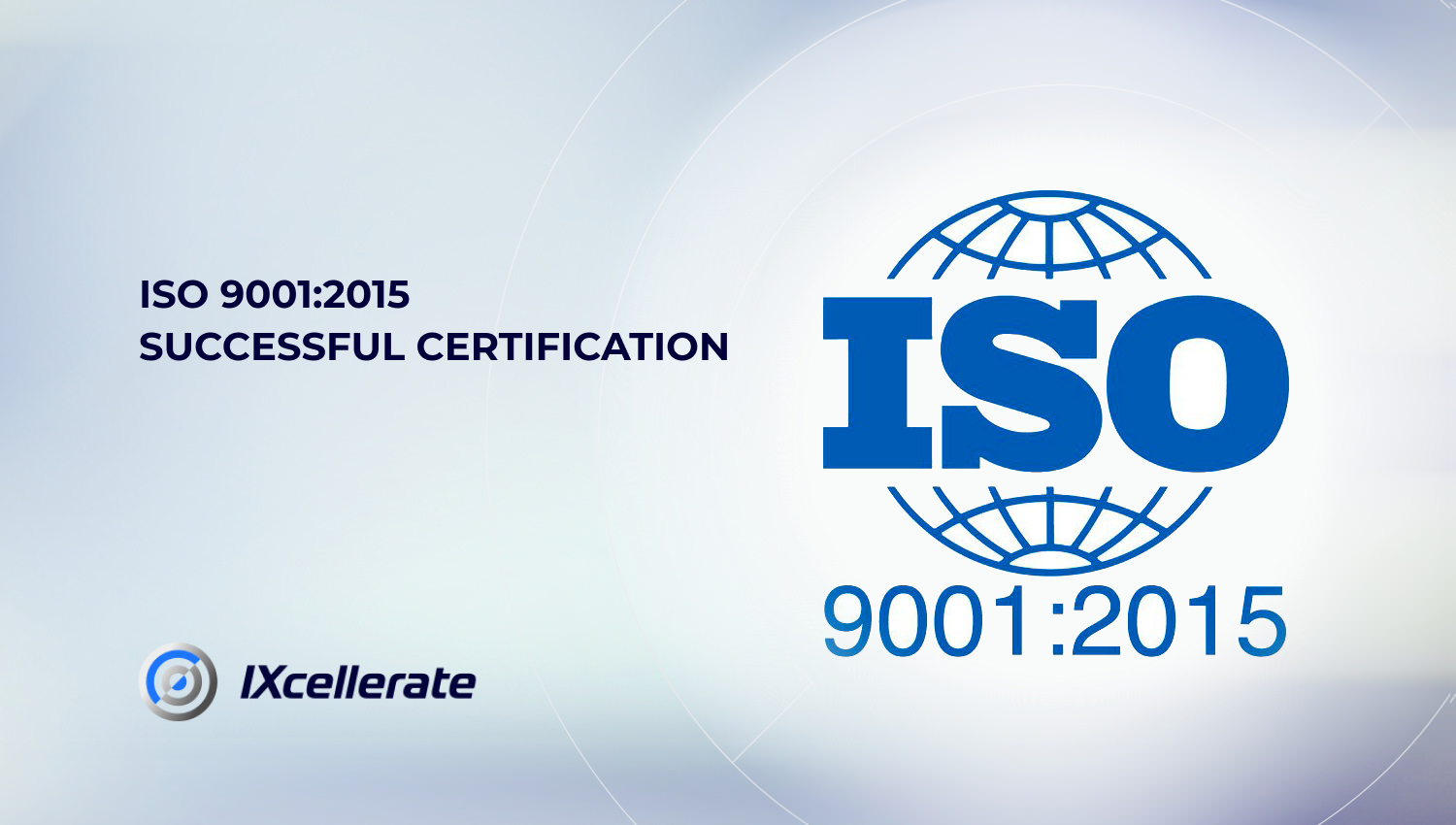 IXcellerate received the certificate of compliance with the ISO 9001:2015 international standard
Priorities of IXcellerate in the field of quality management system (QMS) are customer focus, motivation and management involvement, support of a highly qualified team, internal infrastructure development, a process approach and QMS continuous improvement.
Passed audit and ISO 9001:2015 certification confirm the IXcellerate internal processes of quality management and service delivery comply with the highest global industry standards and legal requirements. Our services fully meet the expectations and constantly growing needs of customers!
The further QMS improvement is a Must for IXcellerate to be the basis for the development and strengthening of partner and customer relationships.