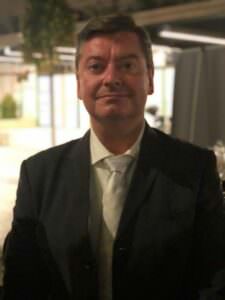 November 14, 2019. Moscow-London. IXcellerate, the leading independent data center operator in Russia, is pleased to announce the appointment of Frank Hasset to its Advisory Board.
Frank Hassett is a veteran of the global data center industry with 30 years of experience in the area of IT construction and operations. He spent most of his career with Equinix, working up to the position of VP EMEA Data Center Infrastructure, from the very first early days of the European start-up IXEurope through the sales for $555million to Equinix in 2007, to an annual expansion capital budget in excess of $1.1billion. During this time, he has designed, developed and delivered more than 55 world-class DC sites, across almost 200 project phases in 16 countries with a portfolio size of more than 1300 MW and worth $5billion. Acquisitions have taken this to 74 data centers, all with live capacity upgrades and corporate integration in the processes, policies, and people.
During Mr.Hassett's tenure at Equinix, a number of awards were received by his team, including European Commission Joint Research Center award for EU Code of Conduct (CoC) on Data Center Energy Efficiency, LEED Gold certificates for a number of construction projects, ISO 22301, ISO 50001, ISO 14001, ISO 9001, PCI DSS, ISAE 3402 Type II, FISC and Uptime Institute's M&O Stamp Of Approval. Currently, Frank is the managing director of the consulting company Global DataCentre Design Ltd.
Frank Hasset: "I have been following IXcellerate since its foundation and I sincerely admire the perseverance and professionalism of its entire team. In this company, there are no people indifferent to their work. For them, the quality of service is above all. I am very happy to be part of this team and to help the company address the challenges of stellar growth over the coming years."
Guy Willner, CEO of IXcellerate: "Russia is the biggest Internet market in Europe. Deep understanding of customer needs, including the growing issue of compliance, as well as profound industry knowledge make IXcellerate the true gateway to Russia for global enterprises seeking to access this fast-growing market. We are working hard to maintain our position as the first independent in the market and are sourcing the best minds in the global IT industry to reach this goal. We are honored by Frank's presence on our Advisory Board. His vast experience, innovative thinking, and team-oriented approach will be a great asset."