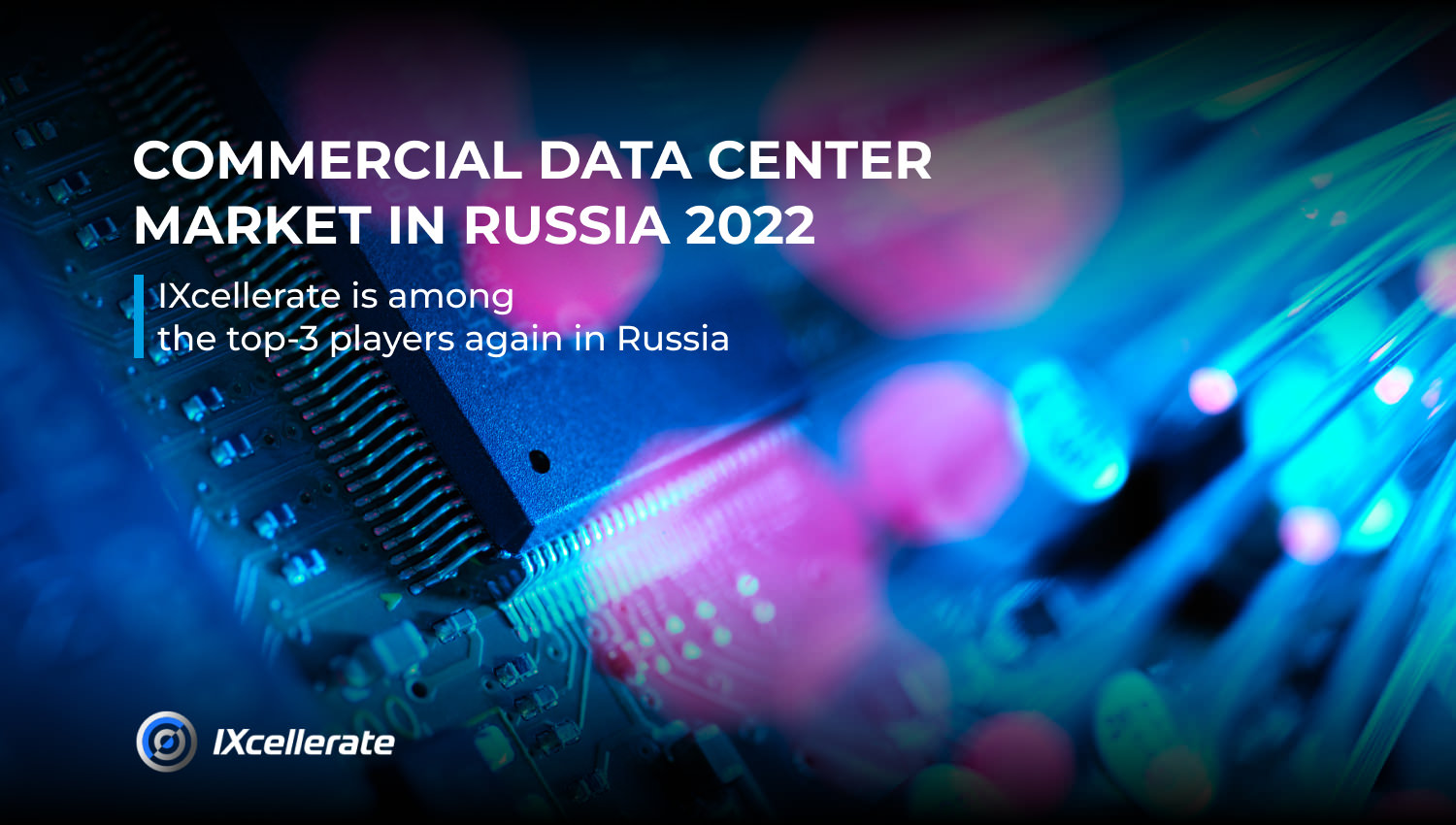 The iKS-Consulting agency has presented a new report "Commercial Data Center Market in Russia 2022".
The Russian commercial data center market retains high potential.
According to the report, at least 3,100 new rack spaces are expected to be commissioned in 2022, and the total capacity of the Russian market will be at least 55,700 rack spaces.
The total power of data centers will also grow. Analysts forecast that data centers will power up annually 110-130 MW in the coming 2-3 years.
IXcellerate is named again among the top-3 largest commercial data center operators in Russia, with:
⭐️ 2nd place in total power capacity;
⭐️ 3rd place by the number of commissioned rack spaces;
Historically, the colocation market in Russia was assessed and rated in physical terms, based on the number of commissioned racks and racks in operation.
Whereas the global market analysis is traditionally driven by tracking the numbers of total and IT power along with available space.
We are confident that DC market development in the future will allow to take into account the wide variety of IT load per rack and other parameters.
Feel free to download the map of commercial data centers in Russia 2022.
Map of commercial data centers in Russia 2022.