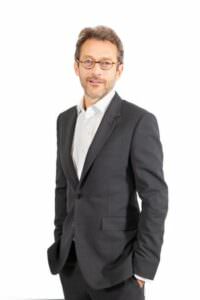 May 16, 2019. Moscow-London. CEO and co-founder of IXcellerate, leading Russian data center operator, Guy Willner, was recognized as one of the 100 most influential people in the global telecommunications industry. The POWER 100 list was put together by Capacity Media's editorial board, one of the leading media agencies covering global telecommunications, cloud technologies and data centers.
It is not the first time that the professional community recognizes Willner's achievements. The CEO of IXcellerate is one of the leading global experts in data center construction and management and is regularly named among top industry experts in the EMEA region. Guy Willner also holds NEXD board seats with British company DC Byte and Greek-based Data Center Lambda Helix. In addition, he is a visionary leader and strategist of the Eurasia Peering (an IXcellerate company). Guy's overall experience encompasses more than 20 years of investment activity and management of high-tech companies and data centers. One of the highlights of his career was creating IXEurope in 1998 – a network of data centers in Western Europe, which was acquired by  Equinix for USD 555 million in 2008.
Capacity Media assesses not only professional achievements but the qualities of market leaders including their innovative approach and critical thinking. With Guy, it involved his passion for emerging markets, and his choice of Russia for his latest investment project, IXcellerate Data Center. Capacity's jury has acknowledged the achievements of Mr. Willner within the Russian market, which are remarkable: since the launch of the first data center in 2013, more than USD 50 million has been attracted from the world's leading financial institutions for the development of the company. According to independent analysts, today IXcellerate is ranked amongst the top five leaders in the data center industry in Russia, boasting 1835 racks, the biggest single-volume data hall in Russia (for 1100 racks) and a guaranteed level of service availability of 99.999%.
The aforementioned achievements are by no means the pinnacle of Guy Willner's professional career.  In February of 2019, the company announced its new $260m investment plan. This funding will be used to expand IXcellerate's current campus and build new sites across Russia. Current reports predict the total capacity of IXcellerate facilities exceeding 15.000 racks by 2023, winning up to 25% of the local market.
In parallel with the development of the data center industry in Russia, Guy Willner is also working on a project to launch a commercial data center in Kenya – IXAfrica.