30 June 2022, Moscow. IXcellerate, the leading operator of commercial data centres in Russia, provides colocation services to AlfaStrakhovanie, one of Russia's largest insurance groups. To accommodate its server and telecommunications equipment, the insurer rented more than 15 racks at the MOS2 data centre, including high-dense racks with up to 13kW load. Total power capacity of the IT installation is 85kW.
IXcellerate struck contract with AlfaStrakhovanie following a tender, with bids submitted by several major Russian commercial data centres. IXcellerate was named as the provider of choice based on its impeccable reputation with 100% actual uptime and the best value for money offered.
The racks are set up within a dedicated caged environment with five physical security layers, including a biometric access control and intrusion detection systems. As per its SLA, IXcellerate provides the customer with 24/7 climate and power supply monitoring, as well as security alarm and CCTV systems. Power availability is set at the level of 99.999%. «Zero downtime for IT systems hinges on the parameters of the environment, housing the infrastructure components. The stringent requirements imposed by businesses on system uptime make it imperative to use the best skills and expertise. We selected IXcellerate as we found the perfect service provider, who persuaded us with facts and figures that our infrastructure is in the best hands».
Sergey Solovyev, head of maintenance service and technical support at AlfaStrakhovanie
AlfaStrakhovanie's hardware is connected to the Internet through dark fibre. This type of connection offers several technical advantages, including low latency, high cable capacitance (up to 288 fibres) and better security (it is impossible to tap into such a cable without detection).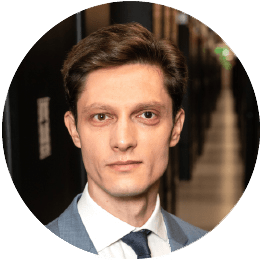 «We are grateful to the AlfaStrakhovanie company for its trust and an opportunity to expand the ecosystem of our customers and residents. Serving companies of such calibre is a great responsibility, particularly when millions of users and financial transactions are involved. Our team is ready for any project, however challenging. For several years now, we have been purposefully building up and constantly upgrading our capabilities so that our customers can be absolutely sure in the safety and accessibility of their data, focusing fully on improving the quality of services rendered».
Andrei Aksenov, general director of IXcellerate
About the companies
AlfaStrakhovanie Group is Russia's largest private insurance group by sales with the broadest range of insurance services, which includes both comprehensive coverage packages for businesses and a wide choice of personal insurance products. The group's members are categorized as Russia's core insurance companies.