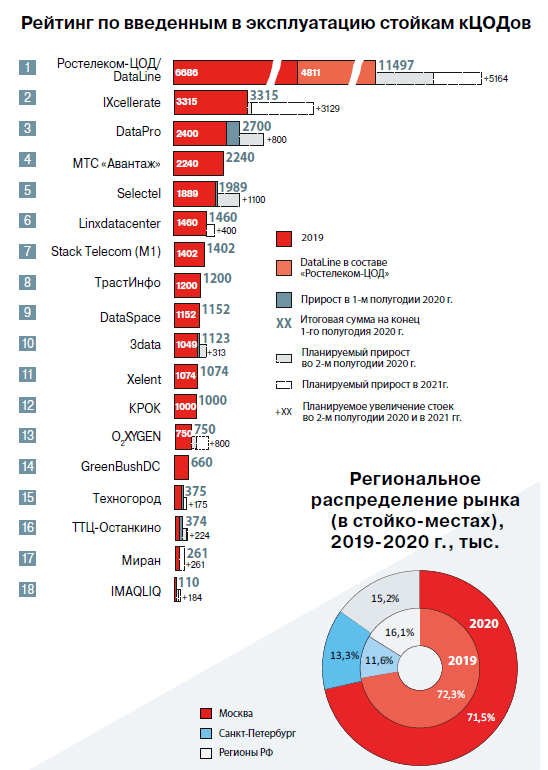 Independent analytic agency iKS-consulting has published its annual report, listing the largest commercial data centers in Russia by the number of rack spaces. IXcellerate is ranked №2 with 3315 racks, following Russian telco giant Rostelecom/Dataline (11497). Third position is held by DataPro with 2700 racks.
IXcellerate's move up to the second place came as a result of the commissioning of the company's second data center – IXcellerate Moscow Two with 1480 racks, which was officially opened in October 2019.
In early 2019, IXcellerate announced its five-year development strategy with a $260 million investment program that involves construction and / or acquisition of additional facilities in Moscow and beyond. Despite the coronavirus pandemic, the company continues to adhere to the announced plans and is actively expanding its infrastructure. As such, in June IXcellerate launched a new power station and increased the power capacity of its campus in Moscow to 26 MW. The commissioning of new facilities is dictated by the company's rapid growth and is intended to meet both current and future customer needs.