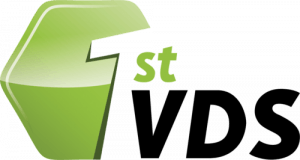 5 August, 2021. Moscow-London. IXcellerate, a leading commercial data centre operator in Russia, and hosting provider FirstVDS have signed an agreement to expand their cooperation. In 2017, FirstVDS decided to move some of its server and network equipment to an external data centre in order to provide redundancy and resilience of services and leased several racks in IXcellerate's Moscow One data centre. In spring 2021, the joint IXcellerate and FirstVDS team completed the installation of a new dedicated area for the deployment of additional IT infrastructure at another data centre, Moscow Two. The service agreement includes 24/7 support, placement of FirstVDS duty desk on campus, as well as direct connection of equipment to telecom operators Fortex, Digital Network, Telia, DDoSGuard and peering platforms Eurasia Peering and MSK-IX.
The requirement for new capacity arose for the hosting operator due to dynamic growth and expansion of its infrastructure base. According to REG.ru and StatOnline analytical portal, in 2020 the company ranked among the top three hosts in terms of the number of virtual (VPS) and dedicated (DPS) servers linked to domains in the RU zone.
FirstVDS has chosen IXcellerate as its outsourcing partner after monitoring Russian data centre market and its leading players. The key factors, determining the choice of the provider were reliability of IXcellerate data centres, the ability of the operator to provide scalable capacity, as well as high level of connectivity, which is achieved through the presence on IXcellerate platforms of more than 50 service providers and traffic exchange platforms, including its own Eurasia Peering IX.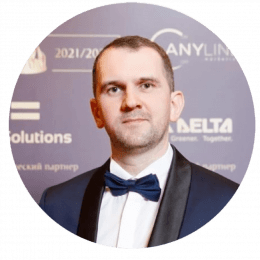 "We provide different servers for hosting and development for projects of any size. To guarantee uninterrupted service to our customers we need reliable communication channels to provide high speed data transfer. At the same time, we are growing very fast and need a partner who can support our growth in a strategic way. In our four years with IXcellerate, we have never once doubted our choice and are ready to recommend it as a player with an excellent reputation, high expertise and customer focus.
Evgeny Ostapenko, commercial director of FirstVDS 
IXcellerate specialists have engineered a new infrastructure module for FirstVDS, designed for high performance computing at up to 12kW per rack. This installation is made for unique FirstVDS servers, which are equipped with an internal, fully insulated cold water cooling loop. Placing the racks in an enclosed cold aisle with increased area of cold air intake allowed to avoid installing additional air conditioners and thereby reduce operating costs.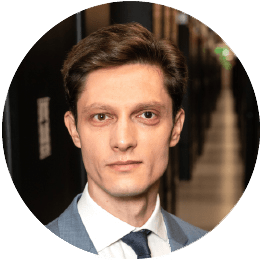 "The digitalisation of the economy is driving our customers to continuously increase their proprietary capacity. As a result, their requirements for data centres are constantly growing. Scalability, flexibility and management transparency are essential for today's enterprises, which is why we are constantly working to meet all individual customer requirements – now and in the future. We're grateful to the FirstVDS .
Andrei Aksenov, IXcellerate CEO
About company
FirstVDS is one of the leading hosting providers in Russia. It rents outs virtual dedicated servers for use in e-commerce, online services, as well as development and testing.
The company provides ready-made servers built to go online within 5 minutes, flexible configurations with NVMe SSDs for high-loaded projects, sites on Bitrix, as well as servers with a disk subsystem up to 5 TB for data storage and processing, and fault-tolerant Seph-based cloud servers. To ensure service stability, FirstVDS uses powerful platforms based on Intel and AMD hardware with hardware RAID and hot-swap drives. FirstVDS' customers have access to a range of additional services: server administration, data backup and protection, software. Technical support works 24/7.
All IT infrastructure is colocated in two modern data centers in Moscow – WEB DC and IXcellerate.