Great news for our peering community!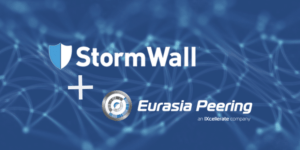 All members of Eurasia Peering IX, an independent internet exchange platform based in our data centers, can now have access to the excellent DDoS protection by StormWall . The company has recently joined our IX platform, improving its network connectivity in Moscow.
Learn more about Eurasia Peering and StormWall.