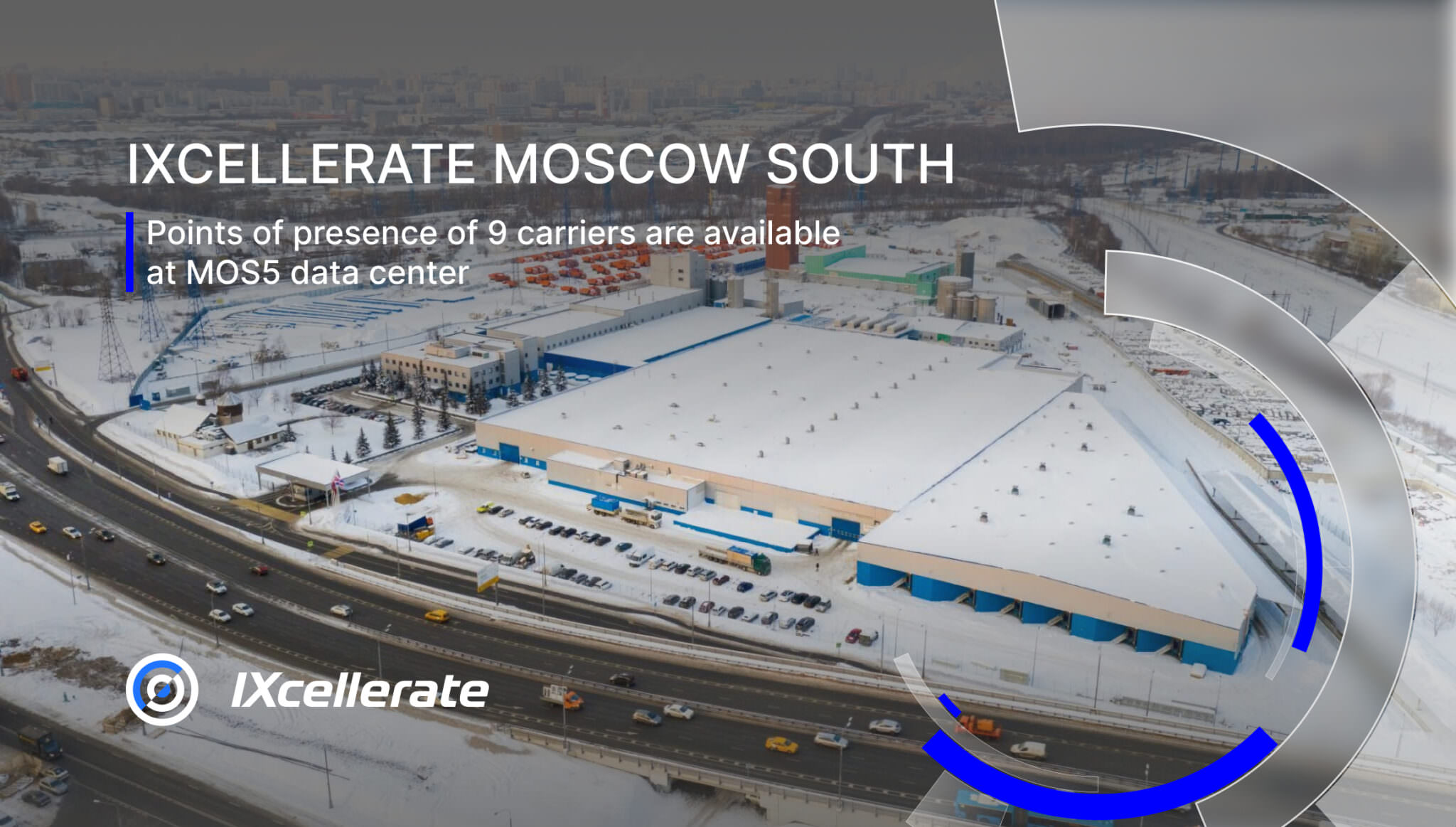 After New Year's holidays, we hasten to share great news from the South, that is our South DC Campus in Moscow!
The second phase of the MOS5 data center (over 800 racks) will be fully commissioned in 2023!
The IXcellerate ecosystem has been also advanced with 9 telecom operators, who have installed their points of presence in our MOS5 data center:
Mastertel;
Teleсom birzha;
UL-com;
RETN;
MTS;
Intelecom;
Megafon;
Rostelecom;
Marathon.
MOS5 is included in the IXcellerate unified telecom transport system by three cable connections and is integrated with the Moscow North Campus via optical backbones, which allow customers to connect to any carrier with point of presence at IXcellerate, as well as join Eurasia Peering IX-platform.
Learn more about the IXcellerate ecosystem.