The research company brought its IT infrastructure to store and process Big Data in IXcellerate Moscow One Datacentre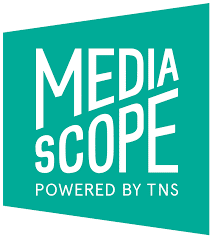 June 5, 2020. London, Moscow. IXcellerate, a leading operator of commercial data centers in Russia, and Mediascope, a leading media research company in Russia, have signed a contract to collocate the Mediascope's IT infrastructure in IXcellerate Moscow One Datacentre.
The decision to optimize the existing IT infrastructure at Mediascope is due to the creation of the new Mediascope Data Platform. To deliver on core business the company gathers, stores and processes enormous volumes of data (Big Data): 450 TB of TV broadcast footage every six months, 3.5 billion broadcast events, over 2 TB of daily incoming traffic registering more than 7 billion records of Internet activity etc. The ever-growing amount of data requires reliable resources for its storage and easy access.
Mediascope has chosen IXcellerate as an outsourcing partner for data center colocation in Moscow following thorough analysis of the Russian market. The key choice-determining factors were:
• IXcellerate's high reliability and compliance with Tier III standards;
• Availability of an on-site independent traffic exchange platform – Eurasia Peering IX;
• Presence of more than 50 telecom operators and key cloud providers, which is critical for running a hybrid architecture. "Data is the key asset for our operations. The more data there is, the faster it is processed, the deeper and more accurate is our research. Some time ago, we made a strategically important decision – to build an open platform, that allows work with big data, both for us and for our customers, who can use it to solve their analytical problems. To ensure the smooth operation of such a powerful and scalable platform, we need a 100% reliable partner, who will take on the entire data storage task, thus allowing us to focus on tackling our business goals. I am glad that we found such partner in IXcellerate."
Vasily Kuzmin, Director of Big Data at Mediascope
As its first step, Mediascope has brought several racks with server and network equipment to IXcellerate Moscow One Datacentre, with further cross-connections established to Sbercloud & Huawei clouds, as well as to the Mastertel direct optical backbone, which connects the Mediascope office and IXcellerate campus. "The amount of data worldwide is constantly growing and presumably will increase up to 175 zettabytes by 2025, which is five times more than in 2018. This is a natural process, that is directly impacting the development of such industries, as Internet of Things (IoT), Big Data analytics, Artificial Intelligence, 5G networks and many others. The ecosystem of IXcellerate data centers, uniting cloud, network and IT infrastructures, is built and developed to satisfy the needs for storing and processing large volumes of data. The high level of connectivity and reliability along with scalable data center capacities ensure that our customers can enjoy uninterrupted operations and have growth opportunities within our data centers."
Konstantin Borman, managing director of IXcellerate
Company information
Mediascope is the leading media research company in Russia. We provide data and services for all aspects of media measurement, monitoring and selection. Work of the company is based on the international standards of media and marketing studies. For media and advertising market specialists In Russia, informational databases of Mediascope serve as a background to make strategic marketing decisions. In Russia, Mediascope clients make up the largest part of media and advertisement market as well as major advertising companies – manufacturers of goods and services.
For more information about the company, please visit the website at Mediascope